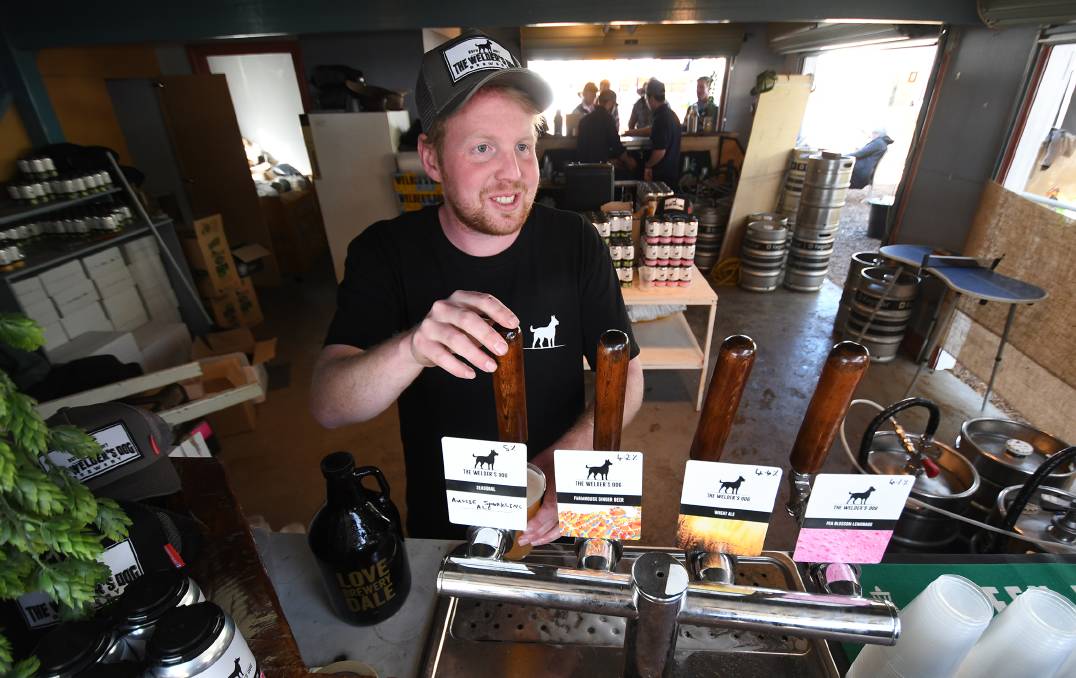 While craft beer might not traditionally be the tipple of the man on the land, times are changing and while the ingredients are coming out of local farmer's paddocks it seems the brewing boys will be getting the tick of approval.
The Welder's Dog has dedicated establishments in both Armidale and Tamworth, and brew their unique suds in Armidale.
Tamworth operator Ben Coombes raved about their first year at AgQuip.
"We really decided to come to AgQuip just to show people that we could make good beer out here in the bush – it has been great," he said.
"Not many people know that we brew our own beer now, so it has been great to get the word out about that."
"We have seen plenty of familiar faces come in and support us, and hopefully we have shown the people that don't know about us what we can do, and where they can find us.
"Word of mouth is the best advertising you can do, people trust friends and families word so you just can't beat it – that is how we like to grow.
"We will definitely be back to AgQuip next year."
After launching their own brewery, the crew have recently even further invested in the local market by starting to source as many ingredients as possible from local sources.
They have also started inviting local eateries and foodies to host pop up restaurants at their premises, with rave reviews pouring in from Hissy Fits Cafe's burger night at the Tamworth venue a fortnight ago.
"We got a good contact with a grain grower out this way (Gunnedah) – he produces some really high-end grain and malts it – so that has been really good," Mr Coombes said.
"Like any sort of cooking you need good ingredients, so if we can get quality stuff like that grain we can make quality beer."